Cooking Can Be Easy If You Have The Right Steps
Alot of people believe that cooking is "too hard" because it involves too many steps and ingredients. In reality cooking can be easy as long as you have the right steps. It's as easy as following an instructions manual for building furniture. However it's easy to mess up the recipe by adding too much or too little of the required ingredient. It's important that you have all ingredients listed and that you have enough to make seconds if you desire. Understanding basic cooking methods will stick with you in the longrun in those times when you need to make a quickfix for a "forgotten" meal or last-minute plans.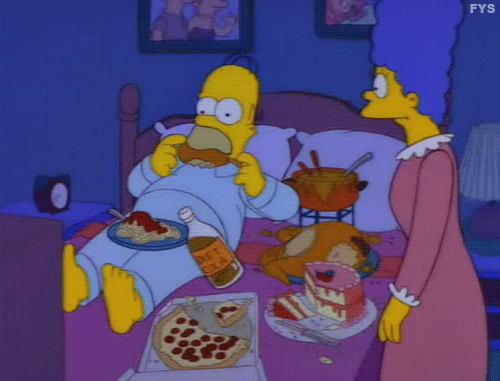 Easy Meals To Make For a Quick Fix
Have you ever craved something to satisfy your sweet tooth? Then you look in your fridge and you see that there is absolutely nothing to eat. Well lucky for you i have a recipe that will take you back to Louisiana and satisfy that sugar crave. Beignets are one of the most popular desserts in Louisiana. They are small fluffy fried squares of dough that melt to the taste. Kim Kardashian brought this dessert to fame when she posted on Snapchat that she gets her beignets from Cafe Du Monde located in Louisiana.
Ingredients
1 1/2 cups lukewarm water
1/2 cup granulated sugar
1 envelope active dry yeast
2 eggs slightly beaten
1 1/4 teaspoons salt
1 cup evaporated milk
7 cups bread flour
1/4 cup shortening
Nonstick spray
Oil, for deep-frying
3 cups confectioners' sugar
Directions
Mix water, sugar and yeast in a large bowl and let it sit for ten minutes.
In another bowl, beat the eggs, salt and evaporated milk together. Mix egg mixture to the yeast mixture. In a separate bowl, measure out the bread flour. Add 3 cups of the flour to the yeast mixture and stir to combine. Add the shortening and continue to stir while adding the remaining flour. Remove dough from the bowl, place onto a lightly floured surface and knead until smooth. Spray a large bowl with nonstick spray. Put dough into the bowl and cover with plastic wrap or a towel. Let rise in a warm place for at least 2 hours.
Preheat oil in a deep-fryer to 350 degrees F.Preheat oil in a deep-fryer to 350 degrees F.
Roll the dough out to about 1/4-inch thickness and cut into 1-inch squares. Deep-fry, flipping constantly, until they become a golden color. After beignets are fried, drain them for a few seconds on paper towels, and then toss them into the bag of confectioners' sugar. Hold bag closed and shake to coat evenly.
How To Make My Yummy Tacos
Have you ever gotten tacos that were so good you attempted to make them at home? But you burned the shells, the meat was uncooked, and everything was ruined. We've all been there. Dont worry i got you. These tacos are so good and super easy to make. They take little time to prepare and they will amaze your tastebuds.
Ingredients For The Beef
1 tablespoon olive oil
1/2 yellow onion, diced
2 pounds ground beef
1/2 teaspoon chili powder
1/2 teaspoon cumin
1/2 teaspoon paprika
1/2 teaspoon salt
1/2 teaspoon ground black pepper
1/4 teaspoon crushed red pepper
Fixins
20 fajita-sized flour tortillas
18 hard taco shells
1 pound Cheddar-Jack cheese, grated
15 Roma tomatoes, diced
1 head green leaf lettuce, shredded
Directions
Preheat the oven to 325 degrees F.
For the beef: In a skillet over medium-high heat, add the olive oil and onions. Cook until starting to soften, then add the ground beef. Cook the meat until it's totally browned, then drain the fat. Add the chili powder, cumin, paprika, salt, black pepper and crushed red pepper and stir to combine. Add 1/2 cup hot water and stir. Reduce the heat to low and simmer for 15 minutes.
For the fixins: Meanwhile, wrap the flour tortillas in foil and warm in the oven for 20 to 25 minutes. Right before serving, crisp the taco shells in the oven according to package instructions.
Serve with the grated cheese, diced tomatoes and shredded lettuce.
Yummy Chocolate Chip Muffins
These muffins are very tasty and they are especially tasty on a Saturday morning for breakfast
Ingredients
2 & ½ cups (308g) all-purpose flour
1 tbsp (13g) baking powder
1 tsp (5g) baking soda
½ tsp (2.5g) salt
½ cup (114g) unsalted butter, melted and cooled
1 cup (200g) granulated sugar
2 large eggs
1 cup (250ml) milk (whole or buttermilk is preferred)
1 tbsp (15ml) vanilla extract
1 & ½ cups (275g) chocolate chips
Directions
Preheat oven to 425°F. Spray a 12 cup muffin tray with non-stick cooking spray or line with paper liners.
In a large bowl, toss together the flour, baking powder, baking soda, salt and chocolate chips. Set aside.
In a medium bowl, whisk together the melted butter, sugar, eggs, milk and vanilla. Slowly add to the dry ingredients. Gently fold together until JUST combined.
Divide the batter into the 12 muffin cups and bake at 425°F for 5 minutes. Then reduce the oven temperature to 375°F and continue to bake for another 12-15 minutes or until a toothpick inserted into the center comes out clean. Do not overbake or the muffins will be dry. Let cool for about 5-10 minutes and enjoy warm.
Contact Information
Email: Marthastewartisbetterthanyou22@gmail.com Name: Martha Stewwart Fax: 4623956021